Welcome!  We're so glad you're here! We are a family friendly theater. In order for everyone to have a great time at the movies, there are a few rules we ask that you follow. If you require assistance, please see one of our employees.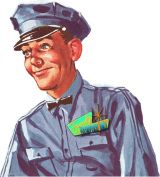 Please use the trash cans, located near the snack bar.

No glass bottles.

No alcoholic beverages or illegal substances.

No grills or BBQs.

To ensure that everyone can see the movie, there is parking in the back rows for trucks, vans and SUVs.

Try to limit using brake and interior lights during the movie. A pen flashlight comes in real handy. 

No re-entry.

For your safety, please wear shoes at all times. Also, shoes and shirts are required in the snack bar.

Please be aware of others near you, especially when smoking or spraying bug spray. 

Obscene language and profanity will not be tolerated.

We broadcast the stereo movie sound over FM Radio (105.3). Remember to bring a portable radio if your car radio doesn't work. 

Ask your children not to run between cars or in aisles, and tell them if they get lost to go to the concession stand and ask only a clerk for assistance. We are glad to help.

Pets welcome but owners are responsible for keeping them under control. Owners must clean up after their pet and will be asked to leave without a refund if animal becomes aggressive or distracting others trying to enjoy their visit. Pets not permitted in the concession stand.

(Service dogs exempted)

Remember to shake the hands of your neighbor. Great way to make new friends!
Responsible, common sense behavior is required of all customers, regardless of age. Failure to observe these rules can result in your expulsion and forfeiture of your admission.
And finally… Buy your snacks from the Snack Bar, theaters make little money from admission because a large percentage (up to 70%) has to be returned to the film distributors. The drive in's main source of income is it's concession sales. Keep your drive-in in business, visit the snack bar often!
Thank you!